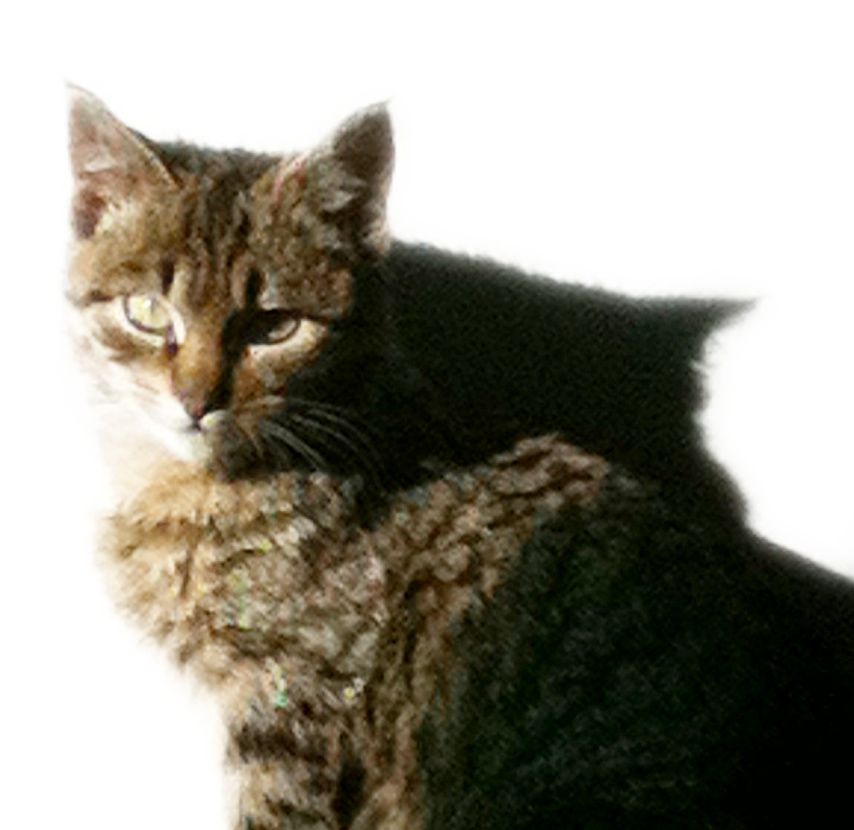 A random picture of Gypsy the kitten.
I'm trying to get my writing life in some kind of order, so I spent part of yesterday typing random stuff until I started to draw conclusions about myself. It works surprisingly well - everyone should try it once in a while. I call it 'wandering down the psycho path' after a joke I heard once:
Q: How do crazy people get from place to place?
A: They take the psycho path!
Anyway, the result of my rambling was that I realised that in addition to my JulNoWriMo campaign, I'd like to be able to add bits and pieces to five other projects. Thus, the insane plan was born.
Mondays and Thursdays: Blog post, general administrative tasks


Tuesdays: Work on tidying up and finishing my dodgy outer-space adventure


Wednesdays: Preparation for what's probably going to be my major project during August, September and October (more about that coming soon). Once August starts, I guess I'll drop Seeker into the Wednesday slot.


Fridays: NaNoWriMo preparation. I actually have an idea that I'm saving for November.


Saturdays: Work on my revision and expansion of The Frozen Tear, which is the only one of these projects to actually have a page on this site.


Sundays: (maybe) Preparation for a complete reworking of the one and only paranormal romance in my collection.


Every day: Before I touch any of these other projects, I have to reach my daily goal for the Main Project.
I'm doing well with this plan already, since I'm posting this at 8:30 on Tuesday morning... and I've only written about 250 words for JulNoWriMo so far today. Anyway, I have a plan. Having a plan is better than just flailing and hoping for the best but expecting the worst, right?